My snore has been likened to the thunderous growl of a Tyrannosaurus rex. Now, I know that no living person is exactly sure what a T. Rex growl really sounds like, but I have been told that my snore has to be in the ballpark.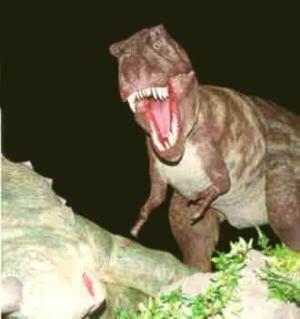 Of course, I have never heard my snore. My snoring has woke me up in the middle of the night on thousands of occasions, but by the time I'm actually awake, I'm done snoring. Funny how that works.
Anyway, my wife and I have been married for over 16 years.  My wife has complained about my snoring for, well, a little over 16 years.  I finally decided that maybe it was time to do something about it.  See what a great guy I am?
Why would I avoid going to the doctor to have something done about my snoring?  Well, the reasons are multiple:
1st:  I hate doctors.  I don't hate them on a personal level, I just don't like the fact that I have to rely on someone who makes a buttload of money for my physical well being.  I also don't like the fact that I have to pay said person a buttload of money for services rendered.  Yeah… it's all about the Benjamins.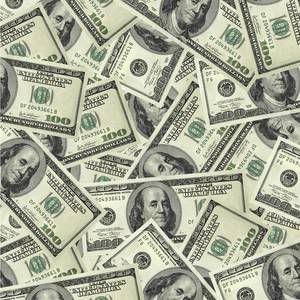 I couldn't be a doctor because I'm really not smart enough, and the thought of messing with someone's other than my own bodily fluids makes me slightly light-headed.  Just another of the "life isn't fair" deals that pisses me off.  Okay, so maybe I do hate them on a personal level…
2nd:  When you go to the doctor, he or she always ends up finding a bunch of crap wrong that has nothing to do with the reason for your visit.  It's kind of like when you take your car in for an oil change, you know.  All of a sudden, you're needing new brake pads and a front-end alignment and your head-gasket is leaking… you, at the doctor… your car, at the mechanic… it's all the same.  Now that I am "in my forties", I know that crap is going to start breaking down at an alarming rate.  I'd really rather just not know about it.  After all, maybe I can get another 2000 miles out of the car without fixing the problem, right?  Besides, it seems like when they start trying to fix one problem, everything else starts to go to hell.  You know, like the 35-year-old lady who goes in because she sprains her ankle, and they discover she has pancreatic cancer, so they cut her open to get to the cancer, and they find out that it is EVERYWHERE, and she is dead within a couple of weeks… because of a stinking sprained ankle.  If she hadn't gone in for the stupid sprained ankle, she would probably be alive today!
3rd:  Uh… I don't take exactly the best care of myself.  I know this.  I don't need some yahoo driving a BMW to point this out and talk down to me while doing so, because when he or she does, my level of class-envy goes through the stinking roof!
Okay, so I don't like going to the doctor.  In fact, I don't even have a doctor.  I go to a local urgent care clinic (Quick Care) for all of my medical needs… which are few and far between.  You'd think that, seeing as how I'm getting to the point where annual visits are looming on the horizon, I should probably find a doctor.  I don't like shopping for shoes… and I like shoes… so why would I spend time shopping for a doctor?
So, back to the snoring.  I call one of them "sleep centers" (Western Sleep Medicine, I believe it is called) to see how I go about getting fitted with one of those Darth Vader masks to make me stop snoring.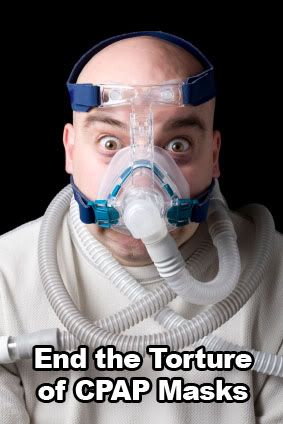 They say I have to be referred by a doctor.  I say I don't have a doctor.  They say I can use Quick Care to refer me.   I call Quick Care and make sure that they can refer me, which they reassure me that they can.  I ask, "So, uh, I'm wanting a referral for a sleep study… and that's it.  You aren't going to test me for a bunch of other crap, are you?"  And I am reassured that I will only be tested for the condition that I am visiting about.  Great!  So I drive on over to Quick Care.  Never believe medical people.
I get to Quick Care and they make me fill out the stinking form that all medical places make you fill out when you first arrive.  I get done filling the stupid form out and I realize that right beside the line where I fill-out my date of birth, there is a line for me to fill-out my age.  I ask the receptionist, "So, why is there a line right beside my date of birth for my age.  Wouldn't just my date of birth be sufficient?  Can't you figure out my age?"  Of course, I'm being a little smart-assy, but in a good-natured way.  The receptionists at Quick Care are not exactly "good natured".
"It's there so we don't have to figure it out," the receptionist says, and I can tell by the look on her face that I'm pissing her off by breathing her air, so I let it drop.
So now I'm thinking to myself that I may be making a mistake by not actually having an actual doctor.  I'm thinking that using Quick Care for a referral may not have been the swiftest of my most recent decisions.  Did I have to list my age beside my date of birth so they didn't have to figure it out… or because they couldn't figure it out?  I know, I should assume that the receptionist (or anyone else who touches my chart) would be able to figure out my age from my date of birth.  However, before I entered Quick Care, I assumed that a receptionist in a place where people are going to have medical issues addressed and are looking for a little comfort would be able to smile… or at least be partially pleasant.  I have learned to never trust my assumptions.
After a short wait, I am led into an examination room.  The nurse tells me that the first thing she needs to do is check my blood pressure.  Crap!  This is exactly what I don't want.  This is why I called before I came… to make sure unnecessary crap wasn't going to be tested.  What does my blood pressure have to do with my snoring?  But I'm already thinking I need to keep my mouth shut because of the whole receptionist encounter, so I sit down and let her test it.
170 over 130.
She looks at me like I should already be dead.
"Uh, is your blood pressure always this high?" she asked.
"No, these places freak me out," I said.  "It's usually more like 150 over 100." Of course my blood pressure is high.  Everyone and their dog stresses me out.  I hate any sort of confrontation and life is full of it… confrontation that is.  The older I get, the less I am able to deal with the basic BS that every person on the planet seems intent on dishing out.  If I could hole-up in a dark room and not have to ever deal with anyone or their problems, I bet my blood pressure would be just fine.  I pray to God to let me not get stressed out, but stress is still there around every single stinking corner in this road of life… and God just looks down from heaven and laughs.  I think jacking around with me is how God deals with His own stress.
Again… she looks at me like I should already be dead.
"I'm going to get the P.A.," she said and disappeared out the door.
P.A. stands for "physician's assistant".  A P.A. is like a doctor, except they didn't have to go to school as long as a doctor, and instead of BMWs, they usually drive Audis.  I don't hate P.A.s quite as much as I hate doctors.
The P.A. comes in and he talks about getting me a referral for the sleep test, he fills out the necessary paperwork, and then he starts talking about what we are going to do about my blood pressure.  He has the nurse run a ECG, and then she sticks me with a needle and red crap comes out my arm into a little vial.  I'm ready to pass out as he tells me about the blood pressure medication that I'm going to be put on.
Crap!
So, I leave, I go and get my blood pressure medication, and I go home.
The next day, I take the first of the pills.  It's Lisinopril.  It's supposed to have very few side-effects.  I notice nothing and think I'm golden.
I take my second pill the following morning.  All is well… until I get out of the shower, reach for the hair gel (it's Sunday, and I gel my hair up on Sunday to keep from looking like such a hippie freak), and I fall to the floor with chest pain.  I can't even stand up.  The wife and kids are already gone, because the wife takes the kids to Sunday school.
Crap!
Okay, so I figure I'm having a heart attack.  Figures, right?  I mean, if I hadn't gone in for the stupid snoring issue, I would have been fine.  Anyway, I'm downstairs, and I need to find a way to get upstairs.  I figure out that if I bend over and do not stand straight up, I can walk without a ton of pain.   So I hunch it upstairs and sit down at the dining room table.  I start weighing my options.
I can call the wife and freak the crap out of her.  Yeah… not going to happen.
I can call 911 and get an ambulance coming.  That would, however, be expensive.  I'm all about the Benjamins.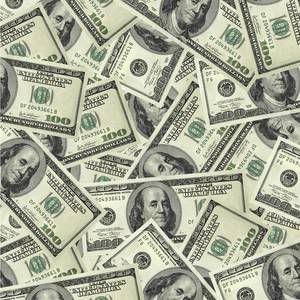 Then, I start thinking that I really don't feel like I'm going to die.  You know how people who have heart attacks claim that they get all freaked out because they can tell that they are dying?  Well, I'm not freaking out.  I'm just pissed because my chest hurts.  There is no pain shooting through my shoulder or up my arm, just a sharp pain under my left man-boob.  Feels more like something is pulled than I'm dying.  I think to myself, "If this cramp in my chest gets worse, do I feel like my heart is going to stop?"  I answer myself, "No."  So, I sit there and wait for the pain to go away.
Western Sleep Medicine is supposed to call me to schedule a sleep study.  I haven't heard from them yet.  I may not have to worry about it.  After all, I went to medical people for one problem and they discovered another.  I give myself two weeks, tops.  Damn it…  I swear, I could have got another 2000 miles out of this s.o.b.