I originally started writing this blog to capture my journey through turning 40 and the pain that journey entailed.  I wanted to, at least somewhat humorously, document how much turning 40 sucked.  Well, I turned 40, it did suck, and now here I am at 42 and things get no better.  People always say crap like, "Just give it time, things will get better," or "At least things can't get any worse."  Well, I have come to a realization: people lie.  The only thing my future potentially holds is turning 50; I'm sure that will be a joy ride.
If you are down in the dumps or have a touch of the blues, people say 'things will get better' to prevent you from jumping off of a bridge or walking through the local Walmart with your hunting rifle a'blazing or something.  There is no real guarantee that anything is going to get any better.  In fact, things run a pretty substantial risk of getting worse.  Still, you should not jump off of a bridge or take out the entire population of a Walmart (believe it or not, there may actually a few good people in there).
When I start feeling down about the suckiness that life often dishes out, I blog.  It makes me feel better.  It might piss some people off, but then maybe they need to start their own blogs.  A small part of me has always thought that if I sit down and practice writing on a regular basis (i.e. blog), I might improve my writing skills to the level where I can actually making a living writing.
"Why would you want to make a living writing?" you may ask.
I don't like dealing with people.  Any form of conflict stresses me out to a degree that I can barely function, and you cannot deal with people and avoid conflict.  What really amazes me are people who seem to thrive on conflict.  You know them, the people who can take a completely calm situation and turn it upside down by inserting a touch of drama… which always leads to conflict.  These people need to be locked away on their own island… hey, Total Drama Island!
.
.
.

.
.
.
I have not always been like this, but over the last several years, the degree of my anti-social thoughts and feelings has multiplied to the point that I really am pretty miserable a lot of the time.  This is mostly related to time when I am actually earning a living.  At home, and even in the occasional social setting, I am happy and pretty comfortable.  I have tried to think of a job where I would have very little personal contact with people in the realm of the method I use to earn an income, and writing seems to be an excellent choice.  There are additional choices, but none of them seem to fit quite right:
Methamphetamine Manufacturer
Oh sure, making the meth sounds like a great way to make a living.
*You can work at home.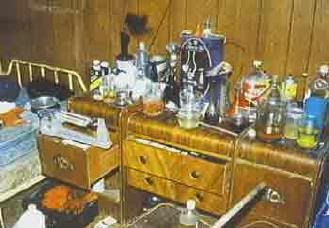 *You make a very high (no pun intended) return on investment.
*All of the simple instructions are easily accessible online.
*The only people you would have to deal with would be your dealers.
*I've seen some of the people who make this stuff… you don't have to be a rocket scientist.
*You are making a product that is in demand and makes people feel better about their miserable lives.
However, if you really look at the consequences of making meth, you find that there may be some drawbacks.
*You can burn down your home.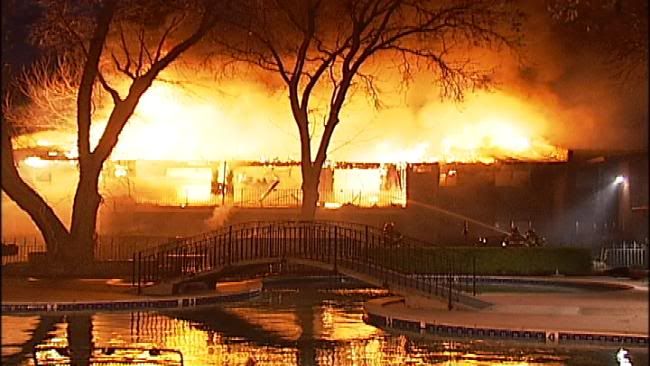 *Meth may make people feel better, but it has been discovered that it may not be good for them.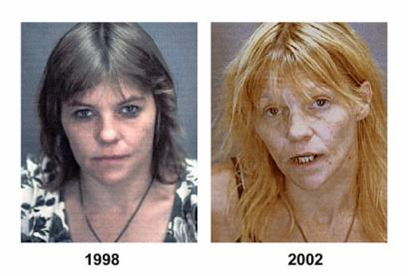 *Apparently, making meth is illegal.
*The only people you would have to deal with would be your dealers.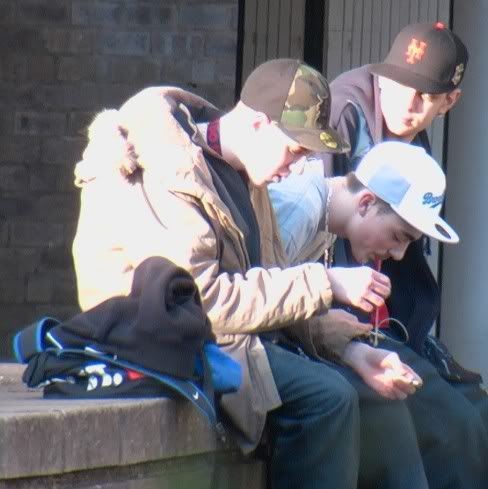 So… meth is out.
Pornography Actor
Okay, so you would have to deal with people, but I'm sure there wouldn't be much conflict.  Even if there is conflict, who cares?.  Three words: female porn stars! This doesn't sound like a bad choice…
And then reality sets in…
.
.
.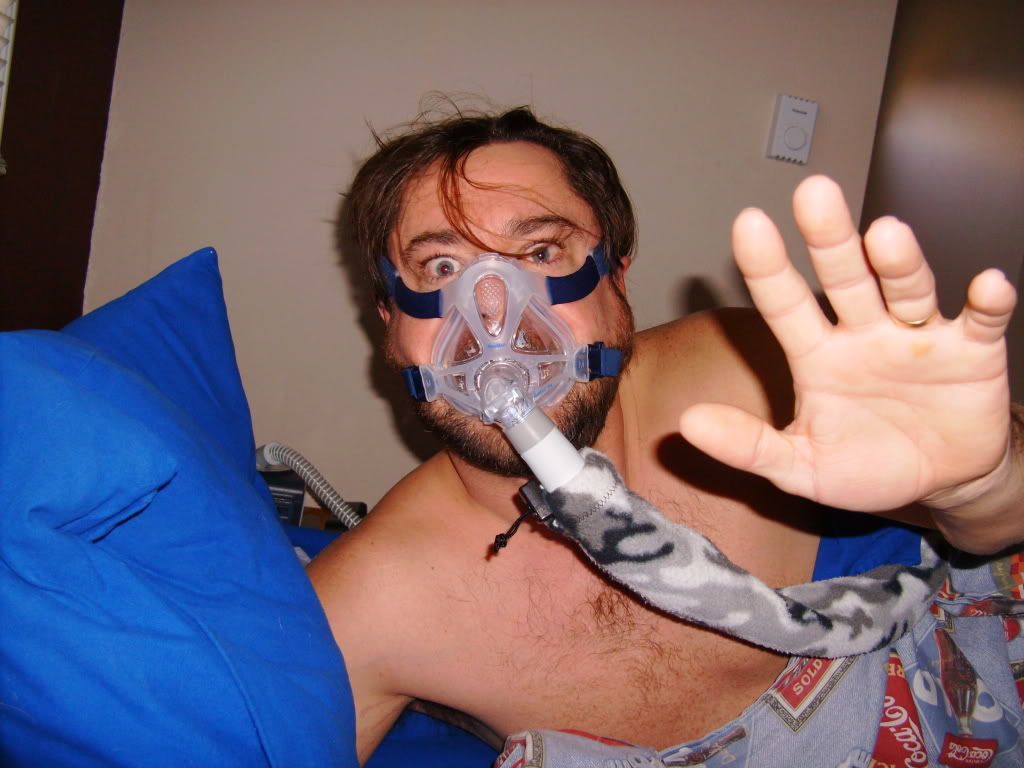 .
.
.
Crap!  I think the wife may have an issue with me being in porn… as would God.  Porn  is out.
Let's see… what are some more jobs that would either be enjoyable or have limited conflict…
Bookstore Owner/Employee
I love books and used to think working in like a Barnes & Nobles would be a blast.  I mean, who in their right mind would be unhappy in a bookstore.  I used to think that way, until I saw some poor information booth employee at Barnes & Nobles get chewed up one side and down the other by some jerkwad who was bent out of shape because the store didn't have a copy of some obscure philosophy book.  Jerkwad was upset that he would have to wait a couple of days for the store to get in a copy of Larry Fleitzerhinie's Mans' Walk on an Impartial Plain of Reason in the Twilight of the Mountains of Contradiction… or something like that.  "What kind of bookstore is this," Jerkwad yelled.  Seriously… is there not a job on this planet where jerkwads are not present?  So the bookstore idea is out.
Working with Children
I used to work at Discovery Zone (a Chuck E. Cheese-like place with tubes and tunnels and ball pits and video games and birthday parties etc. etc. etc.).  One would think that a fun place like that would be reasonably stress free… but one would be wrong.  Parents become absolute imbeciles  when it comes to the happiness of their children… especially when they are paying for it.  And these imbeciles love to yell at whatever employee is closest to them when their child is for one second not having the ultimate in fun (like the kid just got reprimanded for biting another kid in the butt).
"You have no right to discipline my child, you minimum-wage piece of $@#&!"
Meanwhile, the parent of the child who was bitten is screaming, "You need to keep better control of the kids in here.  I should sue!"
Of course, neither of these parents say a word to each other… let's just take it all out on the minimum-wage piece of $@#&!
So it is becoming relatively clear at this point that there is no such thing as an enjoyable job… or at least a job that is stress-free.  I understand that stress is supposed to be a good thing in small amounts because it helps us make decisions and whatnot… but I'm getting too old to deal with the stress crap anymore.  You know, if I had the money flowing in that I expected to be making in my "prime income-earning years", the stress probably wouldn't get to me as much.  Sounds silly, but it's true.  If I was making six figures, I think my tolerance for all things stressful would be a little higher because I'd be able to put a sizable amount of that away for retirement and I'd have the knowledge that I would not have to deal with the crap forever.  However, given my current situation, I will be dealing with some sort of crap for every single workday for the rest of my natural life.
Go ahead, say it.  I know there is someone out there who is wanting to say it…
"Suck it up!  Quit your whining and do what you need to do!"
"Nobody ever said life was going to be fair, so shut your mouth and get busy working!"
"People who complain like you need to be thankful they aren't a starving child in Africa!"
"If you worked as hard as you complained, you'd be making more money!"
"Quit feeling sorry for yourself!  We all gotta deal with it and you don't hear us complaining, do you?"
Oh my… if I had a nickel for every time I was the recipient of one of these comments, I'd already be able to retire.  I have never stated that I am not thankful for what I have.  I just want more out of life than being a working stiff who begrudgingly works a job until the day he dies.  I think it is best stated by Drake in Nikki Minaj's song Moment 4 Life:
"I'm really tryna make it more than what it is, cuz everybody dies but not everybody lives!"
.
.
.
.
.
.
Word!  … does anybody really say "word" anymore?  Yeah, probably not.  I'm kind of out of the loop.  I am 42, after all…
Good gravy – I'm quoting a Nikki Minaj song?!?   'Bout time to wrap this post up.
Anywho, writing is about the only job I can think of that would have the limited public contact necessary to eradicate a large portion of the work-related stress from my life.  Of course, I only enjoy writing as a way to bitch.  If I had to write how-to manuals or reviews of laundry soaps or something like that, writing would suck.
So, if anyone knows of a good writing gig that requires a whiny writer who loves to bitch, give me a shout out.  Word!