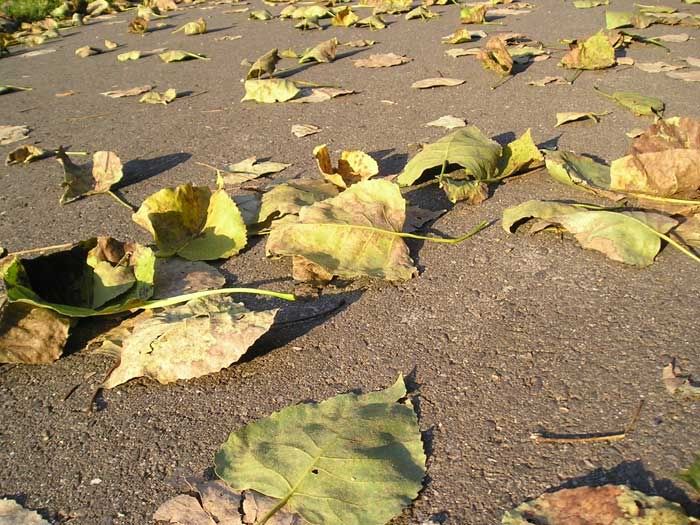 A few years back, I had a job that required me to spend a large portion of my time behind the wheel of a truck.  Early mornings were common, and I'd drive a lot of miles before returning home.  One memory stands out in my head above all others from that period of my life, and I believe that memory helped shape my current attitude toward the community I currently call home.
The day I remember must have been really close to this time if year.  The leaves had mostly turned, early mornings demanded a slight scraping of frost from the windshield, and the jacket I wore to brace against the frigid morning breeze rested on the seat beside me before noon.  Fall in Nebraska is almost like two seasons in one: the pleasant, warm time while the sun brightens the day, and the crappy, cold time when the sun, too, has had its fill of Nebraska.  On this particular day, I had left at around 3:00 am for some early morning business in Kimball.  The business in Kimball didn't take too awful  long, and I found myself driving back into Scottsbluff at around 11:00am.  As I drove north on Highway 71 and drove over the bridge spanning the meek North Platte River, I couldn't help but notice all of the leaves that littered the side of the road.  The area around the river is one of the few places where you can find a multitude of trees all in one spot in western Nebraska, and a significant wind must have blown through the previous night.  I can not remember a time before nor after that day where I have seen an exodus of leaves along the roadside of that magnitude. I was so impressed that I actually pulled over to the side of the road and just stared at the leaves.
A light breeze blew, and the leaves tumbled and twirled along the embankment.  Brown leaves, yellow leaves,  and even some green leaves and the occasional red leaf — leaves of all shape and size, though mostly cottonwood leaves — bustled along in an attempt to find the final resting place where decay could completely consume them.  The leaves fascinated me.  They were just a bunch of stinking leaves, but they were beautiful in their own way.  As I watched the leaves, I realized that they had all come to this stretch of road in Scotts Bluff County, probably through no choice of their own (I don't think leaves have "choice", do they?) either to die or because they were already dead.
While watching the leaves from my truck by the bridge over the North Platte River, I remembered a man I had recently seen at Walmart.  A funny looking man standing back in the dairy section caught my eye.  From a distance, the man appeared to be quite well-off.  He appeared to be dressed in a nice suit with shiny shoes and a stunning little bowler hat.
"How odd for someone to be dressed like that in Walmart," I thought to myself, "and it's not even Sunday."
As I pushed my shopping cart closer to the man, his clean, crisp image began to unravel.  The man's suit was not really very nice at all; it was haggard and stained… and it smelled… smelled bad.  His shoes (although it was obvious that a great deal of care had gone into their shining) barely had any soles, his right toe peeked out from not only the right shoe but the right sock as well, and the frayed laces appeared to be just getting the job done of keeping the shoes on his feet.  The white sweat stain that circled the man's bowler added to the appearance of age that the runs in the bowler's fabric created.  The old man seemed to be in a hurry to find something.  As I passed him, however,  he offered a sincere, toothless smile as he gently touched the brim of his hat… then he bustled on his way.
The memory of the man faded, and once again I watched the leaves — the leaves whose sole remaining purpose was to become fertilizer for the next generation — the leaves whose final resting place may be a stretch of road in the panhandle of Nebraska.
My mind wandered again, this time to the overweight population of Scottsbluff.  In 2009, Quality Health ran an article titled "10 Fattest Cities in America."  Scottsbluff (not a community that graces many "top ten" lists) with 31% of its population classified as obese, came in at number seven.  Seventh fattest city in America… there's something to take pride in.  See what a little corn-fed beef and buttered corn on the cob can do for a community?  And don't forget about the wonderful high fructose corn syrup!  Corn… it's what for dinner… and it leads to obesity!  Maybe people here just don't know how to take care of themselves.  Maybe people here just don't care.  Maybe people in the panhandle of Nebraska are just trying to tumble and twirl through life and get what little pleasure they can along the way.  A lot of pleasure can be found in a couple of Big Macs with a large fries and a Coke.
As I continued to watch the bustling leaves, I started to get cold.  The leaves I watched put on quite a show, but I started to realize that they really weren't as beautiful as I originally thought.  I began to suspect that, upon closer inspection, the leaves might actually be kind of gnarly — full of bug bites and patches of disease and torn flesh and broken dreams.  I thought of the people that I know who have a bachelor's degree in this or a master's degree in that, and they are stocking shelves at a grocery store or working as para-educators  or slinging a construction hammer.  The leaves weren't searching for a fulfilling life there along the side of the road in Scottsbluff, NE; they were there because they were dying or dead.
My appetite for watching the leaves gone,  I  suddenly just wanted to go home.  Still chilly, I slid on my jacket from the seat beside me as I started the truck and bustled toward home with the dawning realization that I probably had a lawn full of leaves in need of raking…