I remember back to when I first moved to the panhandle of Nebraska way too many years ago. I remember all of the disgusting smells that should have warned me that I wasn't going to like it here, smells that I ignored and have somewhat gotten used to. I remember complaining about those smells only to have one crusty old codger or another tell me not to complain. "Smells like money," was the codgerly proclamation. I didn't understand it then, and I don't understand it now. Money, from what little interaction I have with it here in the panhandle, smells of musty paper and cocaine. None of the things around the panhandle have what I consider to be the smell of money. I have people tell me that I need to appreciate the beauty of the panhandle. These are the same people who go around taking pictures of weeds and sunsets and crap and find beauty in these simple things. My observations tend to tilt in a little different direction, so I have tried to capture the stench of the panhandle through pictures. One of the first smells I had to adjust to was the smell of processing sugar beets.
.
.
.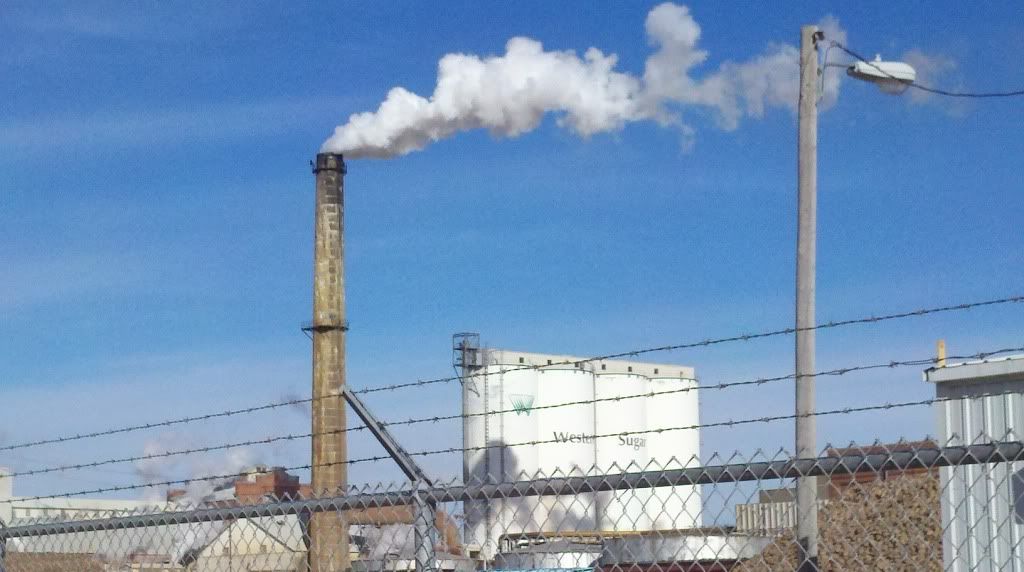 .
.
.
A sugar beet is a tuber-thingie that tastes like a potato. Apparently, through some magical chemical process, sugar can be drawn out of these bland wads of starch. I don't know exactly how it is done, but I know it involves lime, a lot of heat, and the production of some major stink.
.
.
.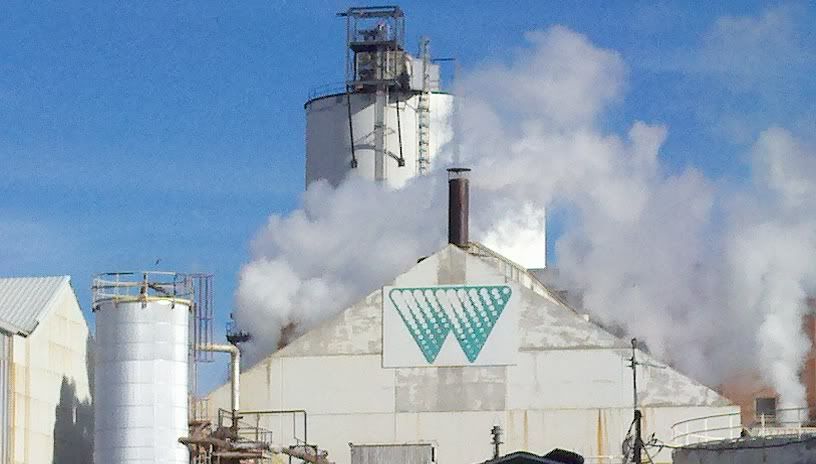 .
.
.
Sugar beet is a major crop around these parts, and you can see the harvested beets in seemingly endless piles around the area.
.
.
.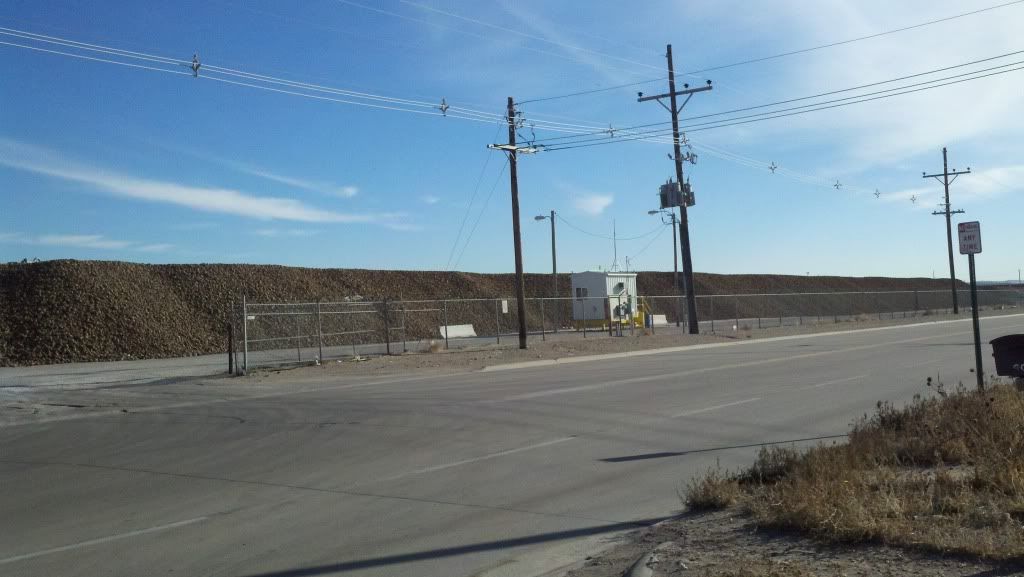 .
.
.
I remember the first time I inquired about this stench. "Smells like money," I was told. I don't remember ever opening up my wallet and being met with the smell of sun-ripened vomit, but I guess, to some, that's what money smells like.  And, apparently, the smell of money is good for the environment, too.
.
.
.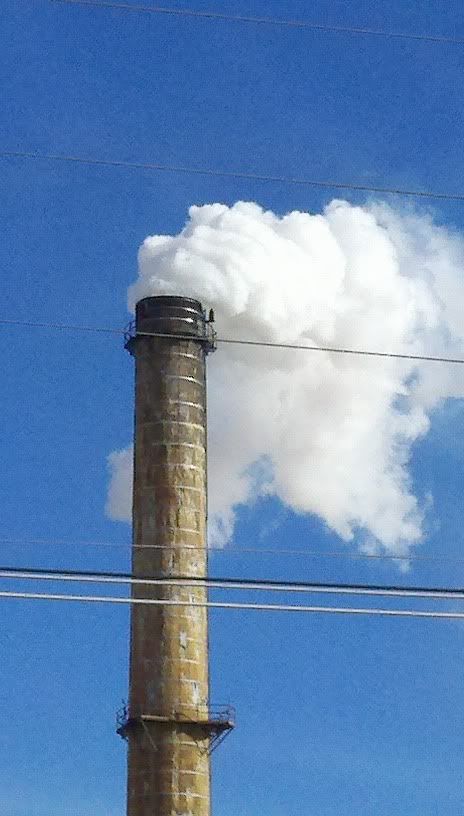 .
.
.
There is another smell that permeates the region from time to time.
.
.
.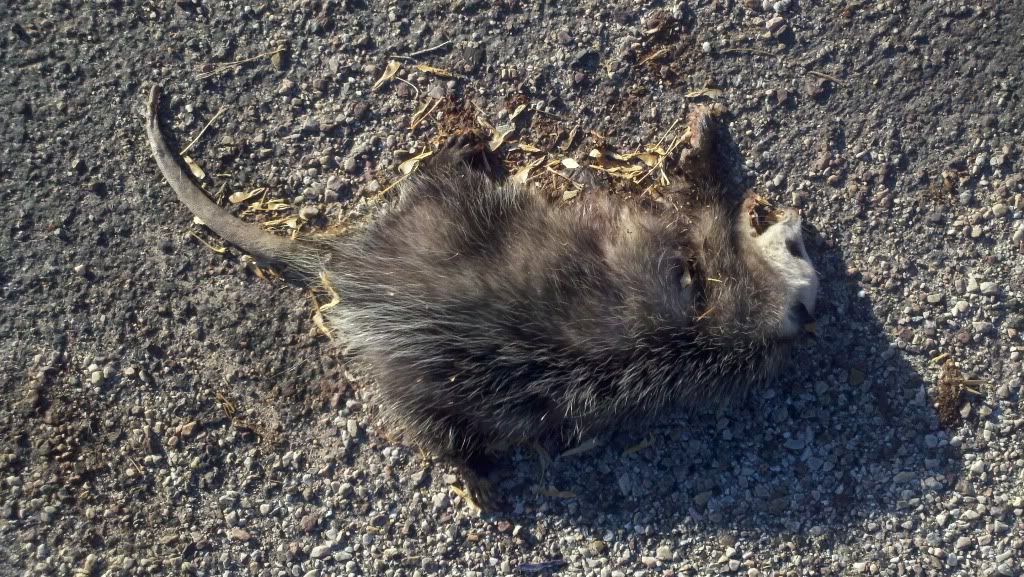 .
.
.
No, that's dead possum.  Although it didn't smell that much more unpleasant than what I'm referring to… and it does remind me of a series of unrelated pictures that I have on my phone. I think I'll share them here.  In other words, here lies a totally unrelated sidetrack.  Stay tuned for more of the stench of the panhandle…
Okay, so last winter after one of my posts dogging on Nebraska, this guy comes up to me and says, "Why don't you try to find the beauty in our area? Why can't you be more like Katie Bradshaw?" Apparently, Katie recently moved here. She does a blog on her experiences (which are far different from mine), and she has major photo-taking abilities. Her blog actually landed her a position with one of the the local newspapers. I don't have much in the way of photo-taking abilities, but I thought I would give it a shot.
I thought I could document the businesses that have gone under in our spectacular rural community.
.
.
.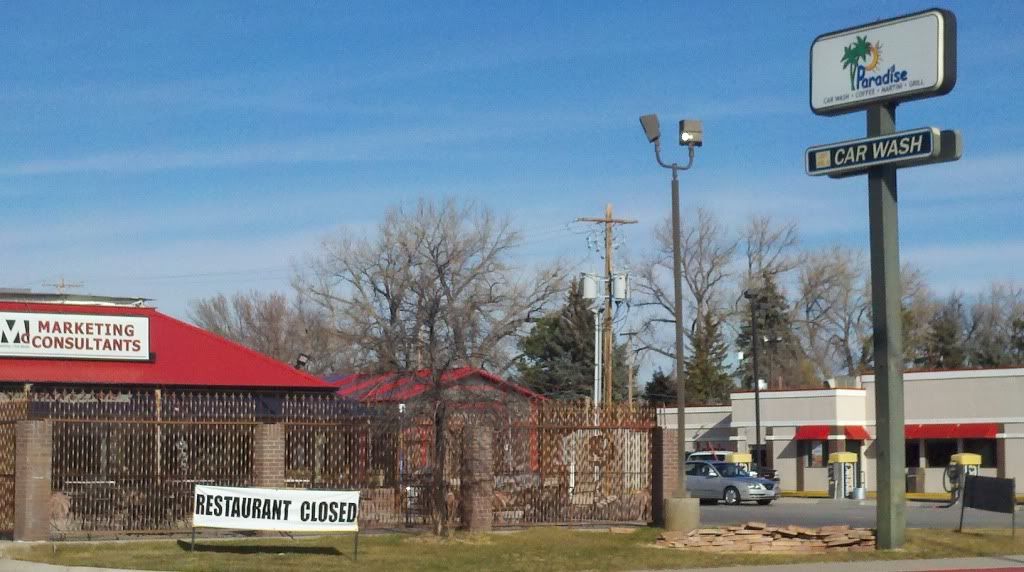 .
.
.
Problem is, this business is still open.  This business was a car wash, tanning salon, custom embroidery, restaurant, cocktail bar with a self-service dog wash.  No kidding, I couldn't make something this ludicrous up.  Apparently, the rest of the business is doing great, they just had to close, you know, the restaurant part?!?
Then there are the plethora of these:
.
.
.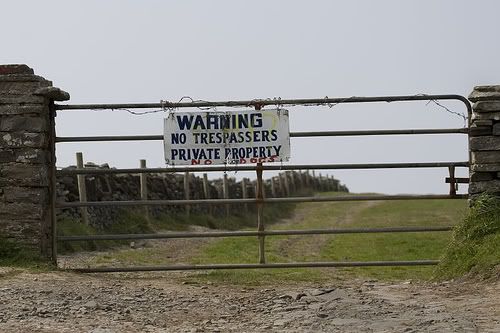 .
During my younger days in Montana, I used to hunt… a lot.  Public land was everywhere, and finding a deer or an antelope or a pheasant or a grouse to take home and put in the freezer was easy.  In Nebraska, private land rules the range, and if you don't know some crotchety old landowner, there is no reason to buy a hunting license.  Needless to say, even after 15+ years of living here, I don't know any crotchety old landowners.
I could have focused on what we meager-wage-earners have to look forward to here in the panhandle…
.
.
.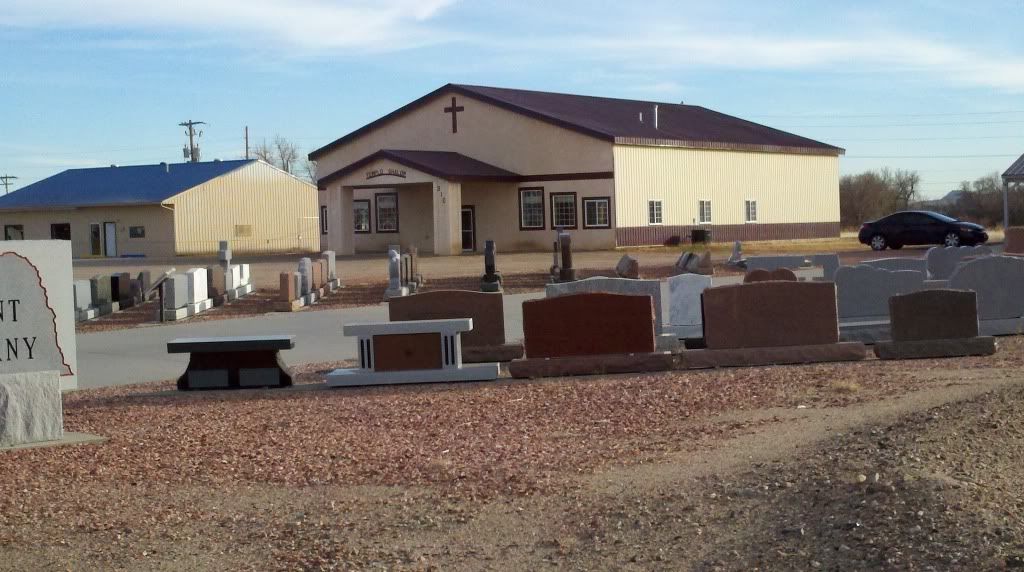 .
.
.
… but that would have just been plain-old depressing.
I'm going to throw this one in just because I think it's cool.  It's from a local tattoo shop and the outrage that it created was extraordinary.  It was free speech versus the anally uptight… and free speech won 🙂
.
.
.
.
Wait a second!  What's that beautiful dark figure in the awesomely artistic photograph I have taken below?
.
.
.
.
.
.
Ah, the beauty of a winter's night in the panhandle of Nebraska.  Is it a beautiful winter street flower? Is it a fairy from the tales of old?
.
.
.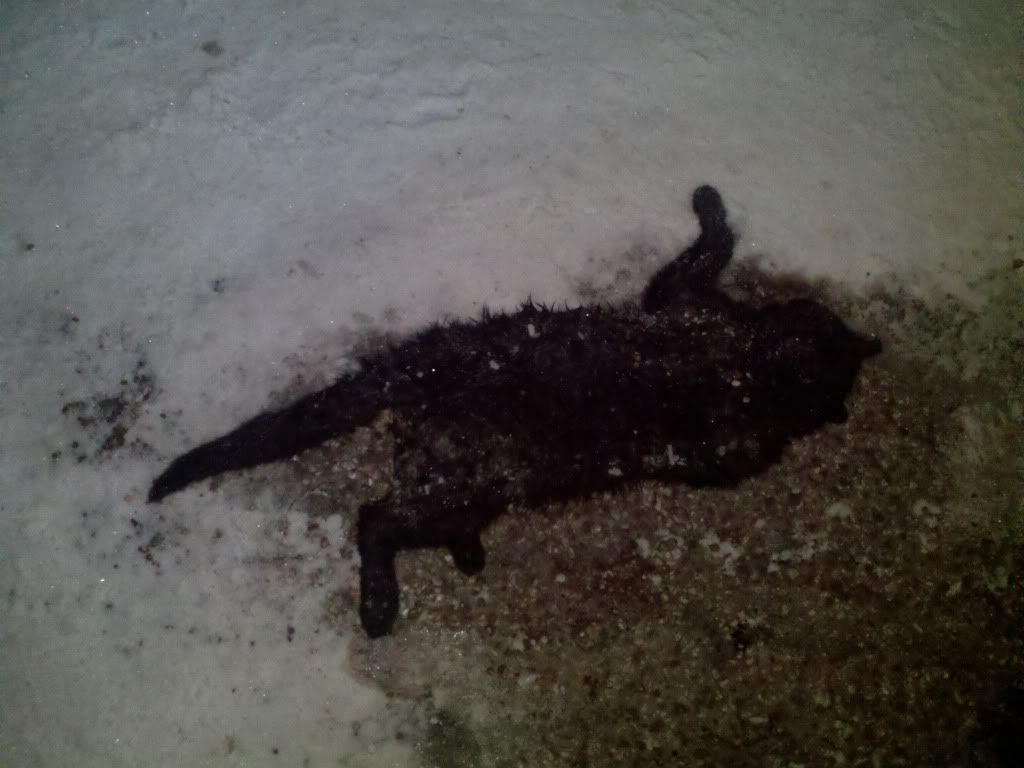 .
.
.
Yeah, no, it's a dead cat. This stupid cat had been in the road by my house for like a week. Poor thing was hit by one of the speed-limit breaking residents of the trailer park up the road. I was going to dispose of it when I first saw it, but I figured there may be a little girl somewhere missing her lost kitty. I wanted the family to be able to find the cat for, you know, some closure. However, after a week, I was tired of looking at it and decided to scrape it's frozen butt off the street and throw it gently place it in the trash receptacle. So, I scraped it and bagged it. Little did I realize that frozen cats are a little… pointy.
.
.
.
.
.
.
So, I did what any good samaritan would have done… I double bagged it.
.
.
.
.
.
.
Still pointy. If not so morbid, it'd almost be a bit funny… you know, how pointy that frozen cat was. Wouldn't want to swing it around because you could put an eye out or something.
Anyway, so ended my attempt at capturing the beauty of the panhandle in pictures. I disposed of the cat properly, said a few words for the family who was probably still looking for her, and may have made a pointy-cat joke or two. Katie Bradshaw can keep her picture-taking ability.
Okay, so now we get back on-track to the smell of money that reminds me of roadkill.
.
.
.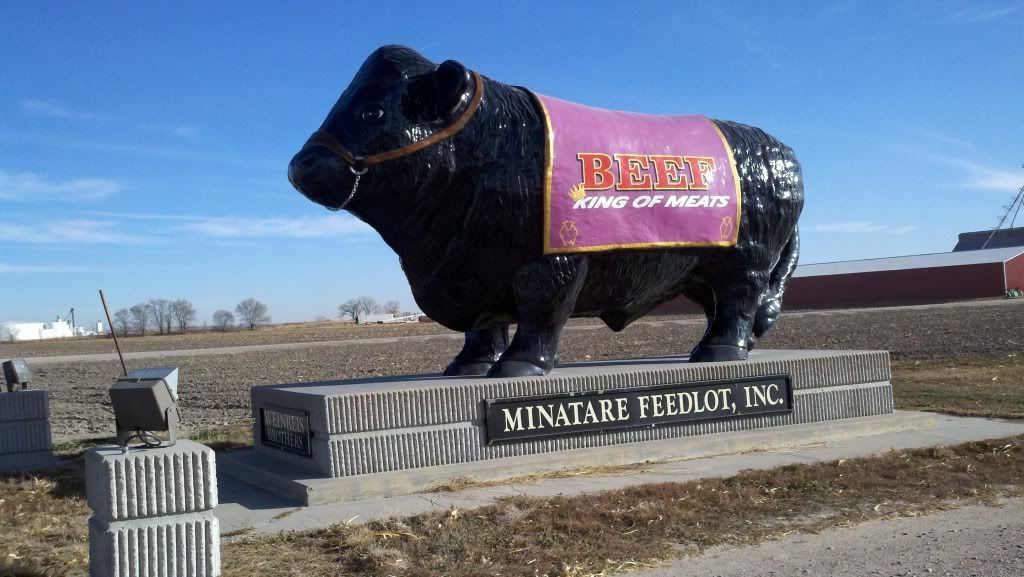 .
.
.
That's right, the good old feedlots. When the breeze blows just right, you can get your face full of the smell of feedlot at any given time of the year. Summer seems to be best though.
"Smells like money!"
Seriously? Are you sure that smells like money?
"Yep, smells like money!"
.
.
.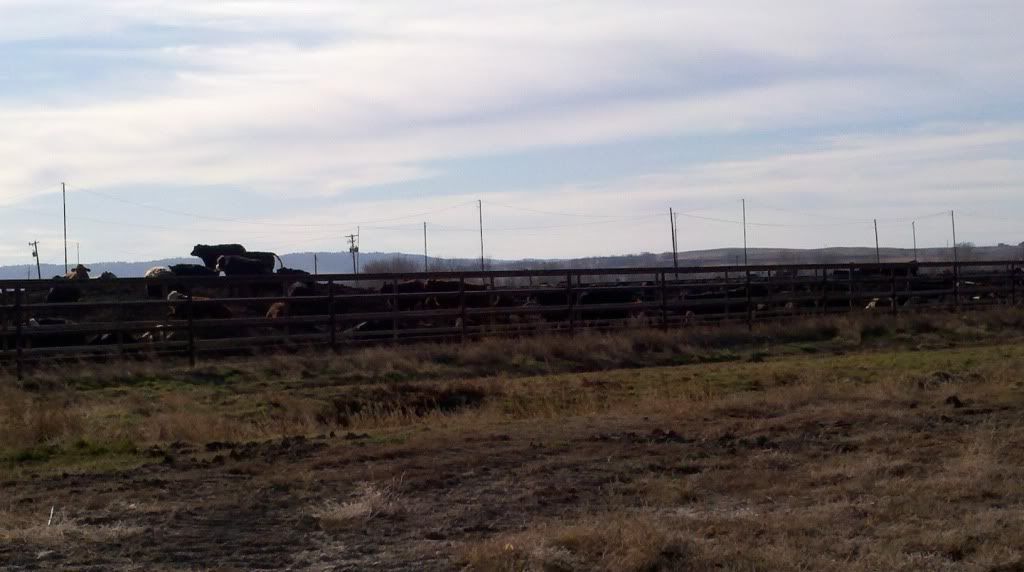 .
.
.
Smells like cow shit to me, but to each his own, I guess.
Finally, the third horse of the smells-like-money trifecta: the railroad.  In our little community, we have not one railroad line usurping the positive energy from our lives, but two monstrosities of greed and power to interfere with our daily being.  Stupid BNSF and Union Pacific.
"Don't complain, 'cause it smells like money!"
But the railroads don't really have a smell, do they.  I mean, that really doesn't even make any sense…
"Shut up, whiny boy!  Smells like money!"
Okay, whatever.  The railroads apparently smell like money, too.  A few years ago here in the wonderful panhandle of Nebraska, BNSF smelled like benzine.  We got us a little national press coverage, and BNSF paid-off a lot of people to guarantee the prevention of future lawsuits.  Now, all is well.  I mean, there is the occasional child born with extra digits and whatnot, but we make them feel extra special… like one of the X-men.
"I'm gonna count your piggy toes… yes I am!  1,2,3,4,5,6,7,8,9,10,11,12,13!  13 just means you've been blessed by the benzine, and your special… like Wolverine… except with extra piggy toes instead of super claws.  We'll call you Piggy-Toe Man, and your foot stench will be extra powerful… because, you know, you have extra piggy toes…"
Ah, the joys of benzine.  They should put it in our water… you know, like fluoride.  'Cause I'm guessing benzine may actually be less toxic than fluoride…
The tragic thing is, you can actually get stopped by multiple trains at multiple crossings if you are traveling from one end of Scottsbluff to the opposite end of Gering.  That's right, not only can you get stopped by both BNSF and UP trains, you can get stopped by more than one train at each crossing.  But you know what really sucks?  What really sucks is when BNSF decides to close multiple crossings in Scottsbluff for repairs… AT THE SAME TIME!  BNSF has like 6 crossings within the Scottsbluff city limits, and 4 of them are currently closed.
.
.
.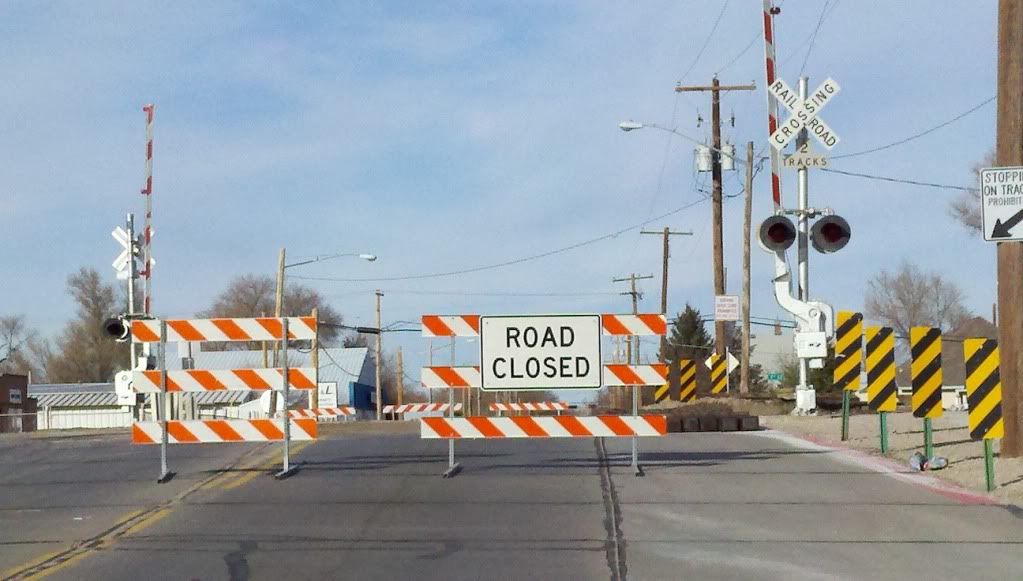 .
.
.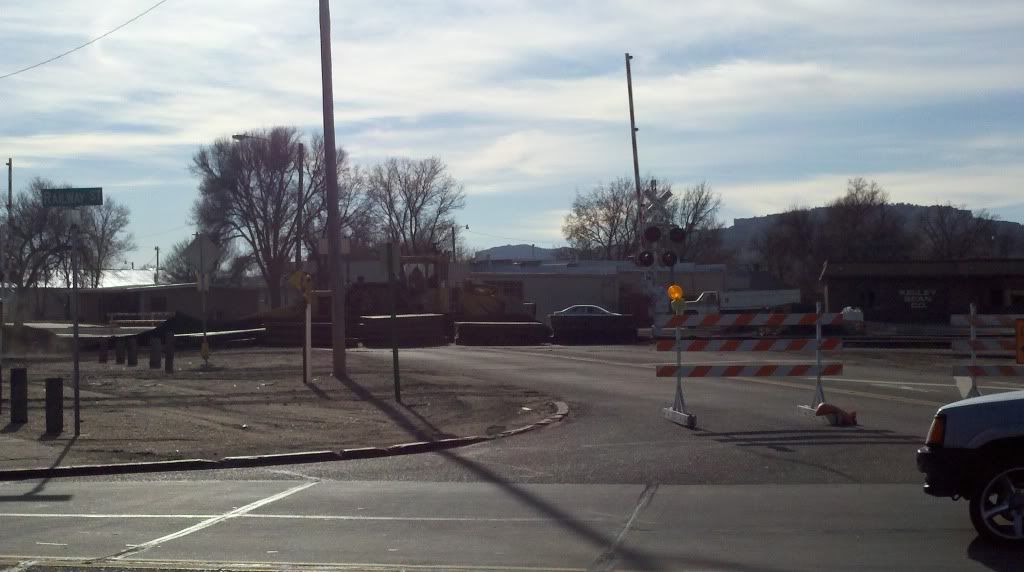 .
.
.
Talk about throwing a major screw-up wrench in the daily lives of thousands of people.  What mongoloid idiot made that insane decision… and why did no one from the city do anything to alter those magnificently dubious plans?  City manager Rick Kuckkahn made a statement to local news outlet KNEB and he said he understood drivers' frustrations.  Does he really?  Apparently BNSF has "extra people" in town, so the jobs can be completed quicker than normal.  Notice all of the people humping ass to get the work done in my pictures above?  Yeah, drive by any of the closed crossings and they all look pretty much the same.  And not only is there an apparent lack of urgency in completing the work necessary to re-open the crossings, now all of the trains creep through town at like a quarter of there normal speed.  Talk about some small town gridlock.  Mr. Kuckkahn said the closings were "unavoidable."  Really, Rick, unavoidable?  The city manager has no say on not closing the majority of crossings in the town he manages?  I don't think Rick Kuckkahn understands much of anything.  Smells like money to me.
I have come to a distinct conclusion after considering the various smells of money that permeate our community:  there may very well come a time when one must stop living in a community where one can smell the money and  move to a community where one can actually earn it.